Food Systems, Inc. is a wholly owned California corporation that was established July 1, 1972. Our company's main business is corporate dining service for business, industry, and educational facilities.
Our Mission:
to provide the highest quality foods and service, without compromise.
Why Food Systems?
For the most part, your associates don't care if your foodservice company is a large company or a small company. They don't care if the operator has a 10-year contract, a 5-year contract, or a hand-shake agreement. They aren't concerned if the operator is subsidized heavily, somewhat, or is operating on a P&L.
What they are concerned with is an "A" rating from the Health Department.
Great food and good variety at a fair price.
To be treated with respect and courtesy.
To feel welcome.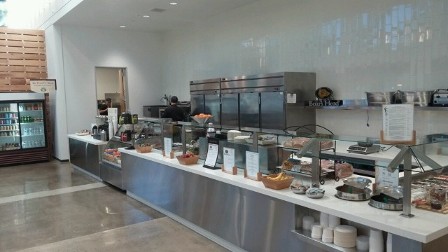 Visiting the Café should be a pleasant, positive experience.
We are positive that we understand this very important facet of our business. We know that our people exude these qualities and perpetuate that culture.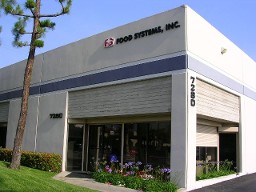 World-Class Service
We provide standard corporate restaurant services, catering services of all styles, subcontracted vending machine service, and office coffee service for all of our clients. We also provide full-service catering for non-client customers within our marketing area, which includes the counties of Los Angeles, Orange, Riverside, San Diego, and San Bernardino.
Committed to Quality
Although locally based, Food Systems, Inc. serves the Southern California corporate facilities of many of the country's largest companies. As we strive to extend world-class service, our client list grows stronger.
Corporate Staff
Tom Snelling - President
Sally Phelps - Vice President, Director of Finance
Chris Davis - Director of Operations
Sue Carson – Manager, Human Resources
Laurie Baldwin – Manager, Accounts
Perry Shurko – Corporate Catering Chef
Jorge Mazariego - Field Operations
Rafael Torres - Field Operations